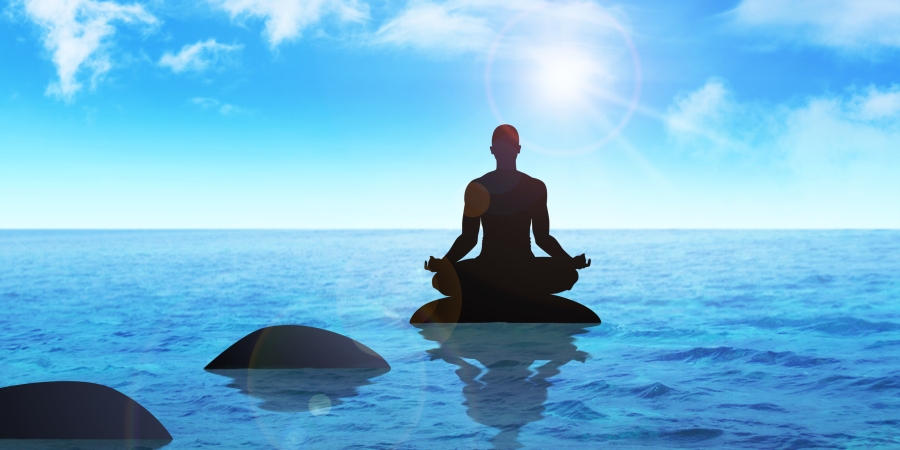 Stress is common and so is anxiety to a certain degree. What tips the scale is getting nervous or hyper on everything. For example, you need to catch a flight and there is of course that 2 hours cut off time, but you reach 3 hours in advance. So, a total of 5 hours in advance! Reason, you wanted to play safe.
Another example, your friend promised to call at 5 PM and by 5:01 PM you have checked at least 10 times why she didn't call.
Aren't you taking life a bit too seriously? Measuring each and every detail and analyzing things to the point that you get a headache is what's called anxiety.
The solution? Check out these 7 apps to calm you down and enjoy some relaxed moments.
Relax Melodies
Platform: Android and iPhone
Even a good night's sleep can be luxury for people fighting anxiety. To aid such Android and iPhone users, Relax Melodies is available with 50 soulful sounds for FREE. Just download this app on your smartphone and let it hum you to sleep. The melodies are relaxing and transform you to a world that is beyond everyday stress. You can set up the timer to automatically switch off the app once you are asleep and also let it wake you up at a time of your choice!
Anxiety Free
Platform: iPhone and iPad
Anxiety Free is a wonderful app to get you started with meditation, the right way. Self hypnosis can go a long way to fight anxiety and bring peace and composure to your life. This iPhone and iPad app allows you to learn and practice hypnosis and take delight in your regular meditation sessions.
Acupressure: Heal Yourself
Platform: Android and iPhone
Acupressure: Heal Yourself is available on Android and iOS platforms to make you aware of the specific pressure points in your body, exerting pressure on which could help ease pain and stress. Acupressure is known to have fantastic effects on your mental and physical health as the right amount of pressure on relevant body points can regulate blood circulation, reduce muscular tension, treat insomnia and sleep disorders as well. This in itself results in relaxing your body and mind and thereby bringing in calm into your everyday life.
Worry Box – Anxiety Self-Help
Platform: Android
This one is real interactive and slightly different from the rest mentioned in this list. Rather than putting you to sleep or releasing pressure points or helping you meditate, this Android app initiates an interactive session with you to bring out your deepest thoughts and worries. The Worry Box offers you a digital diary where you can pen down all your thoughts and revisit them to find the answers to your worries. Yes, solutions are mostly available in the problem itself; this app helps you to come across the solutions yourself. Based on the thoughts that you have entered here, it will ask you specific questions and help you reduce stress by offering handy solutions. It is a secured app and keeps all your inputs in it safe.
I Can Be Fearless by Human Progress
Platform: iPhone
This iPhone app lets you choose your current frame of mind or the one that you wish to achieve. Depending on what you want to attain – Calm, Motivated, Confident – you could choose one mood and allow the app to guide you into reaching there. You know best what you want; so, choose the particular frame of mind you wish to enjoy and let this handy app hold your hand and walk you still there.
Universal Breathing – Pranayama Free
Platform: iPhone and Android
Yoga is perhaps as old as mankind. It has solutions to more issues than you may have imagined. Breathing exercises are an integral part of Yoga and correct exercising could do much more than medication and therapies. This Android and iPhone app not only teaches you the correct method to breathe, it also helps you stay focused even while you are in the midst of an anxiety attack. This free app is a must-have on your smart device as it has healing powers to help reduce anxiety and manage stress like never before.
Anti-Anxiety APP
Platform: Android
This Android app is a combination of most of the apps introduced above. It throws up diagnostic quizzes that you can take, and based on your inputs, it will offer you a customized healing plan. It even has a vast repertoire of self-help videos that you can refer to, to manage stress and angst and fear. Use this app to remain calm and focused and bring in peace.
Surely, anxiety and stress can be unmanageable at times and disrupt normal life, not just for the person who is struggling with it, but also for the entire family. However, with these iPhone and Android apps, you can manage anxiety well and usher in a new, positive ambience in your life… something that you can cherish. So, when are you getting these apps on your smartphone?