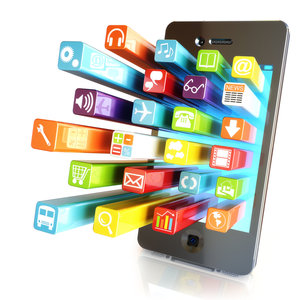 If you are a business leader for whom the entire world is thriving from within your smartphone; here're some amazing apps that you need to install on it today. Not simply because we're mentioning them to you – rather, because they are simply the best – they enable you to enhance your productivity, manage your different tasks better, and keep you organized as a mentor and inspiration that many people are constantly looking up to.
So, here you go…
Productivity apps for consistent performance and collaboration
There are a host of mobile apps that help you retain your best performance and aid collaboration. These apps are extremely handy to connect with your team members round the clock and create and maintain workflow. With these apps on your smartphone, you can literally be connected and a step ahead of all plans and programs back in office, even while you are miles away. Mind you, some of these are FREE too! So, double the fun…
Apps to check out: Jira, Trello, Slack, Asana, Confluence
Smart apps to keep your personal life organized
Your professional and personal lives are intertwined, aren't they? So, while you are busy organizing one, don't mess up the other. From taking down notes to simplifying your vacation planning, these smart apps strive to make you smarter and a real multi-tasking leader!
Apps to check out: Evernote, Contactually, Sunrise, Asana
Apps to accompany you on travel
Being a business leader, you probably are living out of a suitcase. The situation wouldn't change much with time and traveling would quintessentially increase. However, with these useful travel apps not only can you manage your travel itinerary well; you could also simplify a lot of things for yourself. Take for example tedious tasks like renting a car, finding the best place for recreation, in a foreign location, nearby, or even reaching the meeting venue well in time.
Apps to check out: Google Maps, Car2Go, Uber
Social networking apps to keep you connected
Being a business leader doesn't just command being connected with your team; it also means staying connected with the world. From finding candidates on social networking sites to sealing fantastic deals, entrepreneurs, corporate honchos, and senior management professionals across organizations have done some of the craziest stuff on these sites. Yes, social apps can help you do these and much more to you and to your organization as a whole.
Apps to check out: LinkedIn, Snapseed, Wordswag, Twitter, Tumblr, Instagram
Surely, this list is just to get you started. There is an entire repertoire of apps out there waiting for you to explore it. As you can see, this list contains apps that can boost your productivity at work and can even simplify your personal life. The best about these apps is that many of them are free and you can check them out anytime you want… So, which ones are you planning to download today?
Don't forget to share with us the ones that worked best for you!