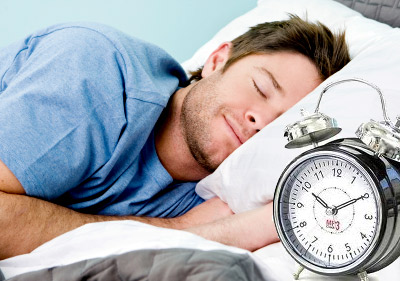 The sound of the alarm clock ringing is something that most people dread to hear the first thing in the morning. Take a break; don't let it ring at all!
Well, it may appear difficult at this point to go to bed without checking your alarm clock for one last time; nonetheless, it isn't impossible. Studies have shown that if you develop a pattern for going to bed and waking up and follow it religiously, you could easily combat the 'groggy' feeling that you experience on most days. And, this isn't the only trick… there's a host of others too that you can try and wake up refreshed, rejuvenated, and relaxed…
But why are we discussing ways to wake up fresh on a technology portal? Well, you'll soon know why.
Cut down on your digital time to improve the quality of sleep
Sure you love your gadgets and that last minute mail check isn't always your last time. You need to eliminate these from your life, especially during the last hour before you go to bed. Research suggests that exposing your eyes to the bright lights of TV or any other gadget just before bedtime can help the quality of your sleep and regularly doing this can affect your health in the negative way. So, fix a time for checking your mails for that 'one last time' and stick to the schedule. Rather than going to bed anxious, do something that will soothe you – listening to music, reading a book, or simply catch up with your family!
Sleep well for at least eight hours
With the hectic lifestyles that we are living, eight hours of daily sleep will sound luxury for many. Nonetheless, it is mandatory that you let your body and mind rest adequately every night so you can wake up fresh the next day. Even if this is six hours, enjoy quality sleep.
Wake up at the same time everyday
Discipline is a must in life even if this means waking up at the same time every day. If your alarm clock's sound is too regressive for you, try setting it on sounds that you would love to hear the first thing every morning. Nature sounds, chirping of birds, small talks of your kid… there are choices aplenty. On the other hand if you find these sounds too soothing and putting you back to sleep, there're a host of weird alarm clocks sounds out there that you could check out too.
Sonic Boom with Super Shaker
Blender Alarm Clock
Sony Nature Sounds Clock Radio
Use apps that help you monitor your sleep pattern
Yes, there are apps to monitor your sleep pattern and they even suggest you the best time to go to bed and wake up. There are a plenty of gadgets such as wristbands and pocket sensors that you can slide into your pocket while going to bed or slide under your pillow and it will take note of your sleep pattern including the number of sleep breaks that you had during the night and the tosses and turns you had. These are smart, compact and noiseless gadgets that are pretty handy to use. All this data can easily be synced to the app on your smartphone and you can check it when you wake up.
Some devices worth checking out are:
Jawbone UP
Lark
Sleep Infuser
Exercise daily, even if it is for a few minutes
We don't need to tell you why this is important and the number of fitness apps and gadgets that are there to help you, do we? So, just get started, enjoy the morning sun and start your day on a positive note. When you begin the day positively, you manage to keep negativity at bay throughout.
Plan ahead to avoid the morning rush
Before you retire for the night, remember to do a little bit of planning for the next day. Taking out clothes that you intend to wear to work the next day, planning the breakfast menu for your kids, etc. can save you several hassles in the morning.
Do something pleasurable every morning
While this is important before you go to bed, it is equally important for you after you wake up. Swimming, cycling, yoga, enjoying a cup of coffee, simply sipping warm water or even preparing a sumptuous breakfast – pick an activity that you'd look forward to in the morning. This will help you leave your bed without the grumpy and sleepy feeling every morning.
Now you know that while technology is all great, it may not be the best thing for you at specific times – bedtime to be precise. However, at the same time, there is technology to help you sleep better and even wake up in a refreshed manner, morning after morning… Try these tricks today and don't miss to share with us how they helped you…