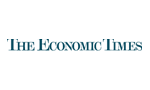 iYogi
23 Dec, 2013
Name of Founder (s): Vishal Dhar, Uday Challu
Revenues: Over US$100 million
Industry: Tech Support
What it offers: iYogi is a global provider of software and tech support services for consumers and businesses in the United States, United Kingdom, Canada, Australia, GCC states and in March 2013, launched the services for the Indian consumer and SMB markets. iYogi's services cover a wide range of technology products including smart phones, tablets, laptops, traditional desktops, personal music players, printers, scanners, and smart TVs among others.
Growth Details & Expansion Plans: iYogi is currently a US$100 million in terms of revenue in just six years. Over this period, iYogi have acquired over 2.5 million customers across 10 countries, have resolved over 13.5 million incidents, and received over 20,000 service requests daily.
Investors & Amount raised: iYogi had four rounds of funding and have raised around US$72 Million from investors such as Sequoia Capital India, Canaan Partners, SVB India Capital Partners, SAP Ventures and Draper Fisher Jurvetson.
Via Economic Times