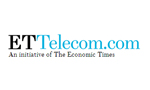 Market research firm IDC predicts that next gentelcos will be unrecognizablein the near future. Their traditional connectivity businesswill no longer remain their mainstayaccounting for less than half of their overall business. They will need to reinvent themselves or get marginalized. However, the silver lining is that since they own the last mile connectivity,they are the best positioned to rebrand themselves.
One of the areas considered as the next big frontier for telcostoday is Smart Home automation. Smart Homes that enable a truly digital lifestyle and allow home-owners to manage home devices such as lighting, thermostats, air-conditioning, televisions and even safety devices such as door locks and CCTV cameras typically need a centralized unit or smartphone for management. Today that centralized unit can very easily be the router that manages our broadband internet connection at home translating to a huge opportunity for the average Internet Service Provider. According to reports, revenue from Smart Homes is projected to reach $51.77 billion by 2020, at an estimated CAGR of 17.74% from 2013 to 2020. And this is just the tip of the iceberg. Going forward in the era of 4G deployments, mobile service providers will boost these figures further, taking Smart Home automation from being a privilege of the rich and few to truly a mass scale opportunity.
To map the pace at which this market is growing, let's just consider the increasing adoption of smart devices in homes five years ago to today. While in the past there was a maximum of one to two devices including the phone, PC and printer, this has increased to at least six to seven devices in the current scenario. In fact, IDC predicts by 2020, connecting devices with wireless networks will be a $7.1 trillion opportunity for telecom companies. This will put telcosright into the center of the smart homes value system – from being responsible for managing just calls and internet connectivity today to being the backbone for managing everything from home appliances to entertainment systems and even security. While the technology on offer will become extremely commoditized, brands that will stand out will be the ones that are able to deliver exceptional customer experience.
Ironically enough while telcos have always been in the front line of managing customer experiences, they have lagged behind other industries such as technology and retail.According to a research conducted by IBM, antagonists (customers who feel negatively about your service) outweigh advocates (loyal customers who spend more, refer others and even resist offers from competition) in an alarming ratio of 3:1 in the telecom scenario.
The first step towards tapping into this opportunityis to have a solid understanding of the customer environment – most telcos don't look beyond the installation of the router and the speed and have little or no knowledge of the number of smart devices in the house, the frequency of use or the usage patterns. Once telcos get a clear understanding of their customers and more importantly their behavior patterns,they can use that knowledge to personalize the customer experience and create more customer advocates.
The second building block is installing anintelligent customer support automation tool. Intelligent support automation takes advantage of big data-driven knowledge management to deliver a customer experience that is both efficient and highly personalized.Corroborating the importance of big data technology in the telecom market is a study by Heavy Reading that expects the market to grow from $1.95 billion in 2013 to $9.83 billion in 2020 at a CAGR of 26%. The report goes on to state that of the five identified business application categories for the use of big data technology, customer experience enhancement will grow the most from $546 million in 2013 to $3.57 billion in 2020 at a CAGR of nearly 31%.
The third building block is creating a common,integrated service platform. The same report from Heavy Reading identifies integration of data sources as the primary operational challenge for telecom service providers today – on a scale of 1 to 3, where 3 is the most important, the ability to integrate all necessary data sources received a score of 2.67. A platform that thus cohesively ties in various silos of data will prove to be the panacea that solves telcos' current business problems providing end-to-end visibility and also allowing captured customer insights to move freely to the sales and marketing teams. This will enable the launch of differentiated services that take customer personalization and satisfaction to ever greater heights.
Whichever way you look at it, telcos with their assets and customer relationships are well positioned to capture the next wave of opportunity in the Smart Home sector. But this transformation will only take place once the foundation is firmly in place.
Via ETTelecom
Vishal Dhar