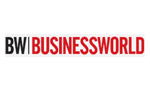 Customer Experience in VUCA World
The shift towards a consumer-oriented world, which led by companies like Apple and Google is truly transforming the global marketplace. Now, every company is looking for an edge just to survive and with more and more enterprises adopting a customer-centric focus, a look into the future of contact centers could turn out to be a tremendous advantage in this fight to the top.
Download the complete version here.
via Business World