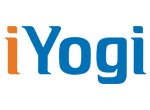 Selects Argo Marketing of Maine as delivery partner, paves the way for a technology led services opportunity for the State
July 9th – Lewiston, Maine: iYogi, the world's largest independent consumer tech support services brand is setting up its first Global Technology Services Center in North America, in Lewiston, Maine. The center will employ 300 people and will support the company's product and services innovation strategy to address the opportunities arising from the rapid proliferation of computing and IoT devices. iYogi has partnered with Argo Marketing of Lewiston to set up and operate the delivery center, and is being supported by the State Department of Labor and Career Center networks to design and implement recruiting and workforce training programs.
"I am proud of the work it took to secure iYogi's decision and excited for the prospect of increased jobs and tax revenue for our state," said Governor Paul R. LePage. "It is encouraging a company like iYogi can reverse what has typically been the trend and outsource jobs TO America. iYogi's decision speaks volumes about Maine's open for business attitude and our skilled and dedicated work force."
"North America is our largest market, and hundreds of thousands of users rely on our service to get more out of the technology they use in their daily lives. The needs of our customers are evolving rapidly - they're facing newer challenges and are interested in innovative ways of receiving support. This center is about us getting closer to our customers, and adding value to them in every way that we can," said Vishal Dhar, Co-Founder and President of Marketing for iYogi.
"Our success is driven by the quality of talent we employ and we chose Maine for their high quality workforce, robust business infrastructure and investor-friendly policies. More specifically, the state's support with the training program is a perfect example of its commitment, and we're grateful for it. Our partnership with Argo Marketing is a perfect example of the leadership and experienced talent available in the state," he added.
North America is iYogi's largest market, and the new center is a strategic investment aimed at driving customer centric product and service innovation. Through the center, the company plans to pilot several new initiatives in the continent, including a hosted platform to harness the work at home community, and a mobile application based service that offers onsite tech support.
"We are thrilled to be partnering with iYogi as they expand and solidify their position as the world's largest independent consumer technical support brand," said Jason Levesque, Chief Executive Officer at Argo Marketing Group. "This relationship is a testament to Argo's dedicated agent workforce and the "can-do" work ethic here in the greater Maine."
"Bringing business to Maine and making the process as easy and inclusive as possible for companies is at the heart of what we do. Recruiting businesses to move or expand their operations in a new area is a competitive process and we are thrilled that we could help educate iYogi on the many reasons Maine was their best solution,""said Peter Del Greco, president and CEO of Maine & Company. "We are especially excited for Argo Marketing who will be bringing 350 new jobs to the Maine people as well."
Argo is currently hiring and will be holding a job fair on Monday, July 13th from 9am -12pm and from 3pm-6pm at the Lewiston Career Center. Applicants can also walk-in to the Argo office on Lisbon St. Those selected will undergo a three-week training program jointly conducted by iYogi and Argo, and supported by the state of Maine.
About iYogi
iYogi is a global software and services company. It provides a subscription based, on-demand technical support service for end user and small businesses that covers 550+ technology products. More than 3 million users, rely on iYogi for the setup, installation, networking, syncing, diagnostics, repair, security, optimization, and usability assistance for the technologies they use every day. The service is available in the United States, Canada, United Kingdom, GCC States, Australia, New Zealand, Spain, Singapore, and India.
The company has also built an enterprise IoT platform called the Digital Service Cloud which provides IoT innovators with a ready to use platform that can help them accelerate their product development, improve go-to-market, and deliver transformational customer experiences. iYogi was recognized as one of the 'most innovative' companies by Inc. Magazine's 'Innovative 100' Awards in 2013.
About Argo Marketing Group
Argo Marketing Group is a full-service customer engagement center. Argo specializes in a holistic marketing approach that includes a full suite of coordinated services such as direct-response, e-communications, social media and brand management, and government/political strategic plans. Argo operates three Maine-based contact centers where they provide exceptional customer care through phone support, e-mail, social media, text and live chat. These multilingual facilities serve both domestic and international customers. Their cutting-edge technology and dedicated workforce ensures a substantial ROI driven by a consistent focus on superior customer satisfaction. For more information, please visit www.argomarketing.com.
About Maine & Company
Maine & Company is a private, non-profit corporation whose staff provides free and confidential services to companies locating to or growing in Maine. Services include real estate site searches, data collection and analysis, incentives identification and valuation, site visit coordination, and financing coordination. Visit www.maineco.org to learn more.
For further information please contact:
Garima Misra Punia

VP Marketing

iYogi

Email: Garima.punia@iyogi.com

Jason Levesque

CEO

Argo Marketing

Email: jason@argomarketing.com

Phone: 207-514-0744 x3333

Ashley Pringle

Director of Client Services

Maine & Company

Email:

Phone: 207-871-0234