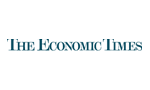 NEW DELHI: Internet support service company iYogi will raise $55 million or Rs 340 crore from private equity funds by selling a little over 10 per cent in itself to expand overseas and tap new sectors, said a senior executive who didn't want to be named.
"Led by Madison India Capital and existing investors, PE firms have already committed $35 million to the company," Uday Challu, co-founder and CEO of iYogi, told ET. The company is in discussions with European and American investors to raise an additional $20 million by March, according to the person cited above who didn't want to be named.
The company, with yearly revenue of about $100 million (Rs 620 crore), is valued at an estimated $400 million orRs 2,500 crore. The person familiar cited above said the $35 million commitment is for a stake less than 10 per cent.
Challu declined to comment on valuation. iYogi plans a public issue after the current round of funding is finished. "We are set to cross $100 million in fiscal March 2014 and will double revenues every two years over the next five years. Our aim is to list in the next 12-24 months," Challu said.
In six years, the company has raised $50 million. The fresh funding will cut owner's stake along with key management executives to 30 per cent. The rest is held by PE funds such as Sequoia Capital, Draper Fisher Jurvetson, SAP Ventures Canaan Partners and Samaa Capital.
The six-year-old company, with 2.5 million customers across 10 countries, will enter new sectors, tap new overseas markets and increase headcount. "Its growth levers are its telecom practice, geographical expansion across Europe, Asia and Latin America," Challu said.
Staff strength will rise to 7,000 by 2016 from 4,500 now and revenue is targeted to expand fivefold in four to five years and thereafter to $1 billion by 2020. The telecom practice is expected to contribute $100 million by 2016.
iYogi started operations in Spain recently by partnering phone company Telefonica in a co-branded service. It plans to tap other overseas markets besides Europe this month. The company is in talks with telecom operators in India, Australia and West Asia for similar services.
Via Economic Times
Arun Kumar